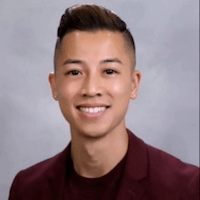 Dr. Danny Le is passionate about pediatric dental care and believes he has the unique opportunity to teach and motivate his young patients. He views each patient as someone in his own family and wants them to have a fun and successful dental experience with someone that truly cares for their needs.
Dr. Le tries to understand everyone's past experiences and the type of experience they would like to have when coming to the dentist. Educating young patients and creating a positive learning experience can help them maintain their dental health as adults. He hopes that each experience builds confidence in his young friends and their families.
Dr. Le completed his dental degree at the University of Southern California. After dental school, he served in the US Army as a general dentist. He then completed his pediatric residency program at the New York University College of Dentistry. Additionally, he volunteers with the Global Dental Outreaches organization, which is affiliated with the New York University College of Dentistry. Dr. Le is affiliated with the American Academy of Pediatric Dentistry (AAPD), the American Dental Association® and Texas Academy of Pediatric Dentistry.
In his free time, Dr. Le plays volleyball, takes workout classes at Orange Theory Fitness and enjoys cooking new recipes. He is fluent in English and Vietnamese.